The game of marbles may be the oldest game in history. Yes, your parents played it, as did the Romans and Egyptions. Marble is a kind of stone, and the earliest games were played with small stones. Today you can find all kinds of marbles: antique marbles, collectable marbles, mass produced marbles and even new glass marbles made by hand.
Playing marbles is easy. You can make up rules, or we can show you how to play marbles.
You can buy marbles from our friends at Moon Marble Company. We are working on a game for iPhone and iPad that is like the classic game of marbles. Like us on Facebook.

We love marbles games!
Marbles are fun to play with, and they are also beautiful. iMarbles.com is here to help you play marbles in all kinds of ways. We show you the glass artists who are making the coolest hand-made glass marbles. We sometimes report on news about marbles clubs and tournaments. We can teach you how to play marbles. We are creating Oh Marbles, a game for the iphone and the ipad that will be released in the App Store later this year.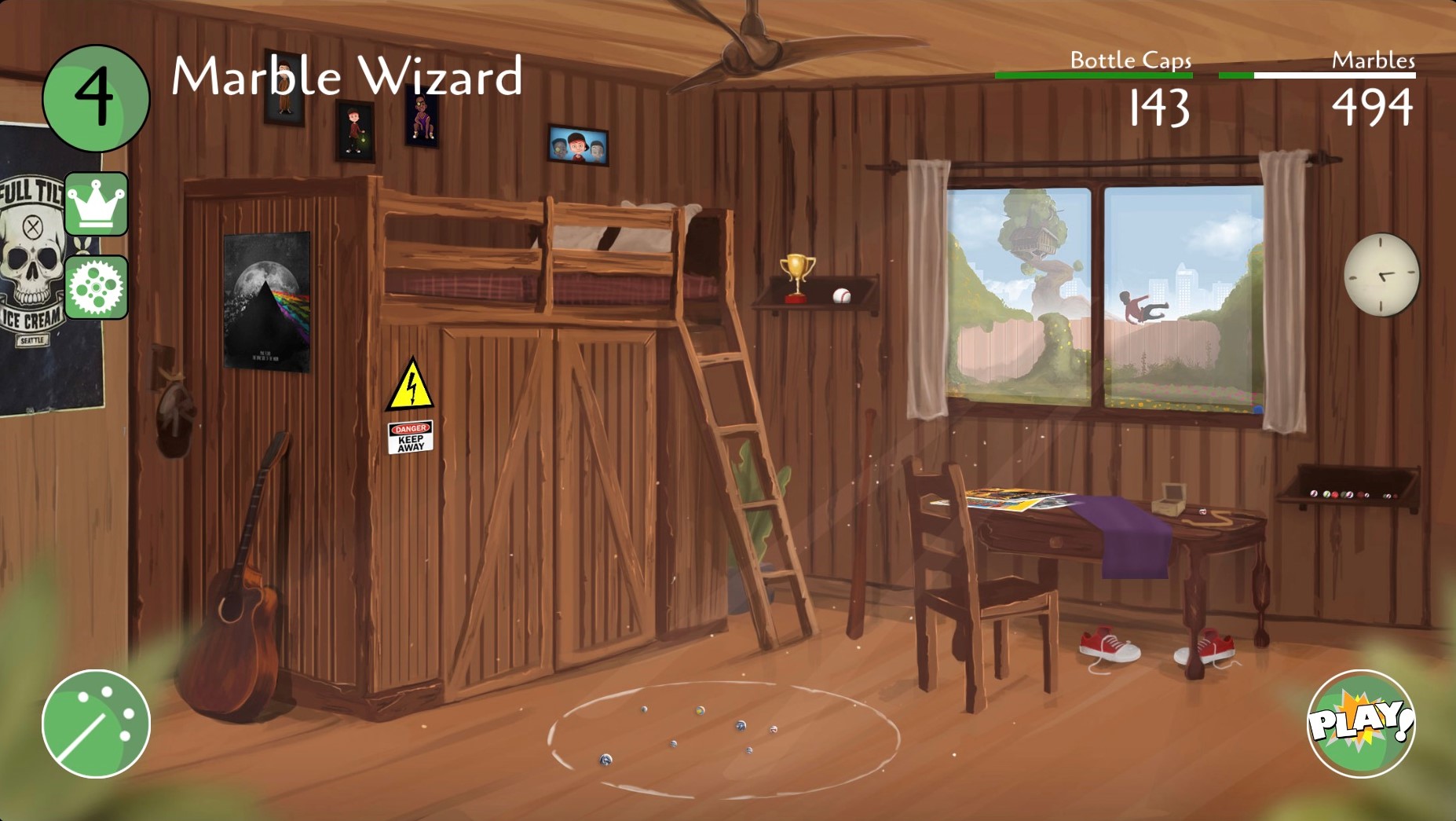 This is a screen shot from an early version of Oh Marbles! If you would like to be a tester, contact us.