Acceptable Content.
This is a family friendy game. We reserve the right to reject any design submitted for any reason. However, please use the following guidelines as you send designs.
The content of a design may include logos or other marks of a business identity so long as you own the right to submit the design.
We encourage visual jokes, puns, or otherwise laughable content.
Push the limits of the digital marble concept. Pies, fruit, planets can be expected. Be creative. We are looking for quality.
Submit sets of designs if you like, such as items that could be grouped into a category.
Submit series of images, such as a set of cartoon panels that only fully make sense when viewed together.
A full explanation of the rules is described during the submission process.
Submission Format
1. Still images. dimension - 256 x 256 px at 72 dpi, png format only.

Simple still image marble
Designer: wes sauer
www.imarbles.com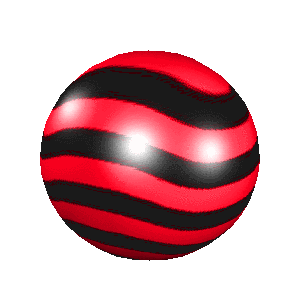 Simple animation loop
designer: wes sauer
www.imarbles.com
2. animations. dimension, 256 x 256 px at 72 dpi. Animations should play at 16 frames per second for no longer than three seconds. Animations can loop, or play through once.
Approval Process
We would like to see a wide range of creative thoughts in your designs, including a little "playground attitude". all designs that meet our quality expectations and comply with our design challenge terms will be available for play within our iphone application marble game. Marble designers will receive credit next to the marble image in the game, and users will have the opportunity to rank their favorite marbles.